Biologix-IT Chooses SYWARE's Visual CEŽ, Rapid Application Development Environment, for Mobile Healthcare Information System - Using Windows Mobile Pocket PCs and SYWARE's Visual CEŽ database and forms development software Biologix-IT developed AIMS Mobility, a new mobile healthcare information system. AIMS Mobility integrates with Biologix-IT's flagship product, the Acute In-Patient Management System (AIMS), used by ICU and hospitalist medical groups across the US...

Parlay training, developing and testing help from Ericsson - In this feature, Ericsson presents a set of resources for developers of Parlay/OSA applications. There are links for Parlay/OSA introduction and training, a free software development kit (SDK), and a live network for testing and technical consultation.

Ericsson NRG SDK for Parlay/OSA - Want to integrate, for example, MMS, SMS, call control, user location, or user status with your applications? Parlay/OSA provides interfaces for these capabilities, making them easy to use. Ericsson's NRG SDK for Parlay/OSA application development let you create applications for Ericsson's Network Resource Gateway.

Playing the Game and Winning - Getting Mobile Content to Market - Jim Harvey, Vice President of Content & Developer Services, Pinpoint Networks Inc. provides his insight to help developers understand how to increase their chances of successful distribution of mobile appications.

Will J2ME Deliver? - John Drewry, Vice President of Marketing, Orative. A new wave of Java-enabled mobile phones supporting the much-anticipated J2ME MIDP 2.0 specification will be shipping by the holidays. Those who are hopeful that this latest crop of phones will usher in a new era of rich applications for mobile phones may be disappointed -- at least for now...

Learning from application success stories - Christoffer Andersson, Director of EMEA Business Development at Ericsson, provides his insight as to what it is that really defines a successful wireless application and how we can learn from those successful applications.

Symbian DevZone...Sony Ericsson's Application Shop Client from Handango - What do you do when you find you have keen customers – you make it easier for them to shop. That is exactly what Sony Ericsson and Handango are trying to achieve with the Sony Ericsson Application Shop Client for the Sony Ericsson P900.

The Motorola A920 - An Interview with Bob Schukai - The A920 is Motorola's first Symbian product, however it has arrived as Motorola have sold their equity share in Symbian and also launched a Microsoft powered phone creating much speculation that they are abandoning Symbian and embracing Microsoft. This week Richard talks with Bob Schukai, Director of 3G products in EMEA for Motorola to find out whether the A920 could be the first and last Symbian product from Motorola.

Office Software for Symbian OS - An Interview with Paul Moreton, Director, Handheld Software at Mobility Electronics - Mobility Electronics' iGo Quickoffice software has been providing Palm users with the ability to edit Microsoft Word and Excel files on PDAs for several years. Quickoffice software is now being ported to Symbian OS. This week Richard Bloor spoke to Paul Moreton about how Mobility Electronics has made the transition to Symbian OS.

UIQ an Interview with Johan Sandberg - The P800 has been a great success for Sony Ericsson, a success that owes a lot to the phones user interface, UIQ. Motorola have now formally announced the A920 and BenQ have a UIQ phone due for release later this year so it is perhaps timely that Richard recently had the opportunity to talk with UIQs CEO Johan Sandberg.

Interview with Simon East, Cognima CEO - When it comes to technology most consumers simply want it to work and don't want to get involved with the technical niceties. Many of the standards based protocols for exchanging data with smartphones, such as syncML, are not that straightforward and Cognima recognized an opportunity to create a system that was seamless to the user. This week Richard talks with Simon East CEO at Cognima.

Genesys - Global Conferencing for the Symbian OS - Global telephone, video and web conferencing company Genesys recognizes the opportunities that mobility offers to its clients and has been quietly porting its conferencing applications to Symbian OS. This week Richard talks with Doug Lauder Genesys' Director, Technology & Architecture about opportunities and challenges Genesys is facing in embracing the Symbian OS.


WDN Symbian DevZone Looks at Hewlett Packard's Phone2Print - Does Hewlett Packard's Phone2Print represent little more than a novelty, the ability to print from the Nokia 3650 mobile phone, or is it part of a broader strategy to support printing from Symbian OS phones? Read on for details.

"TRY" - Automated Applications Testing for Symbian OS Phones - Testing is a critical part of the software development process and often a well thought out application concept can stumble due to poor software testing. Testing is however a resource intensive task. Does Mobile Innovation's Try offers developers the opportunity to automate their Symbian OS software testing and not only save time but improve the quality of their software? This week we take a look at TRY's capabilities.

TRACKING TO KEEP TRUCKING - A new type of tracking system for fleet managers is just around the corner and to avail of this, all you need is an ordinary GSM mobile phone, computer and Internet connection. Read on in this special contribution by MapInfo's Stephen Hurcom.

Interview with Henrik Voigt - Sony Ericsson's Enterprise strategy - Sony Ericsson's P800 has obvious appeal to enterprise customers as it delivers a palmtop PDA interface in a traditional mobile phone form. Sony Ericsson is looking to exploit this with a number of initiatives to drive the P800 into the Enterprise. This week we discuss Sony Ericsson's approach with Henrik Voigt, Senior Manager Enterprise Apps.

Windows Mobile 2003... A "dot" release? You be the judge! - This is the new, global brand for mobile software that runs Pocket PC and Smartphone devices. Short on new features, however, a long list of supporting partners. What's your take?



< More Feature Articles >
---
LATEST WDN DEVZONES

Wireless Developer Zones - Browse this extensive list of developer portals and "devzones". Included are details on a number of certification programs as well. Do you belong to or host a devzone not listed here? Be sure to contact WDN.

---
Set up your WDN NewsWire Account
LaaSer Critical Communications Announces Strategic Alliance with West
Medelinked Now Integrated with Garmin Connect
Pilot Labs Announces Moorebot - the Cute Robotic Personal Assistant and Entertainer
Broadband Forum Brings NFV Home
* Submit News to WDN *
Browse the WDN "NewsWire-less" Top News Items
>> More News | Submit News | ADVERTISING | Submit Article to WDN | WDN AvantGo Channel
---
---
WirelessDevNet ToolBox
Every day WDN recognizes a number of tools, resources and apps. that any wireless developer can use.
---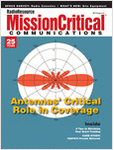 Free Mission Critical Communications Magazine - Mission Critical Communications delivers wireless voice and data solutions for mobile and remote mission-critical operations. View All Trade Pubs





---
MOST RECENT FREE TOOLS
Submit Your Software